FactSet Analytics Transformation
As a leading provider of market data in the asset management industry, FactSet is utilized by managers large and small. Optimizing the processes surrounding your FactSet data is key to achieving scalability, agility, and business intelligence goals. Olmstead has identified several strategies that allow our clients to achieve these goals. These approaches are relevant to almost all FactSet customers.
One of our recent clients achieved great success through our implementation of these strategies, and this client's story is the basis of our case study. The outcomes included:
95% of PA reports were replaced
PMs can answer ad hoc questions in seconds rather than days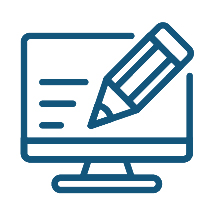 Report changes in minutes vs weeks
Reusable data for improved scalability
Decreased total cost of ownership
Our client had the following goals:
Report FactSet data blended with other enterprise data, such as official IBOR performance and CRM data
Eliminate report inconsistencies
Optimize the client team's data review process and its timing
Achieve quick turnaround times on reporting needs
Spend less time on data extraction
Olmstead's Key Strategies:
Implement a data-centric architecture
Control FactSet export process
Automate data quality checks
Capture FactSet data daily
Connect a robust BI tool
Olmstead champions data-centric architecture. Feeding FactSet data into the client's Enterprise Data Warehouse so that FactSet data may be combined with other enterprise data was the wise place to start. Two granular Analytic DataFeeds were created, and formulae were carefully reviewed and locked down. The process was built around a managed service account with controlled settings to ensure consistent results. The data is frozen and made available for reuse.
Capturing FactSet data daily, rather than monthly, allowed the client to proactively enforce data quality rules ensuring that the data was high quality going into the month-end. Automating the data quality rules reduced the ongoing burden on subject matter experts. This reduced the stress on the client at month-end and quarter-end reporting, dramatically improving scalability.
With the FactSet data integrated into the Enterprise Data Warehouse, blending FactSet data with other Enterprise Data became straightforward. We also connected the client's FactSet data to Power BI, gaining even more flexibility. These integrations allowed the client to make custom report changes in minutes versus weeks, and they can reuse Power BI visuals for PowerPoint presentations.
The most impactful FactSet report built in PowerBI was a Performance Attribution report. It is extremely popular among portfolio managers and has become a fixture on their desktops. This sophisticated self-service report boosts intelligence. It enables them to respond to their clients' questions in seconds.
The FactSet Analytics Transformation Project embraced a modern data strategy to achieve scalability, agility, and intelligence, unleashing the full power of FactSet's data. Olmstead transformed this client's experiences into a reusable framework that can readily be applied to other asset managers.