The asset management industry continues to change, forcing firms to rapidly transform their operational efficiency, portfolio management capabilities, and distribution support.
Asset Managers are focusing on operational agility to respond to these challenges. Customizing the operating models and technology solutions creates nimble platforms that enable strategic growth.
Central to this strategy is the need for a data-centric operating model, where data is real-time, reliable, and ready for use across the firm. Our Investment Operations team helps you transform your operating model to propel your business strategy.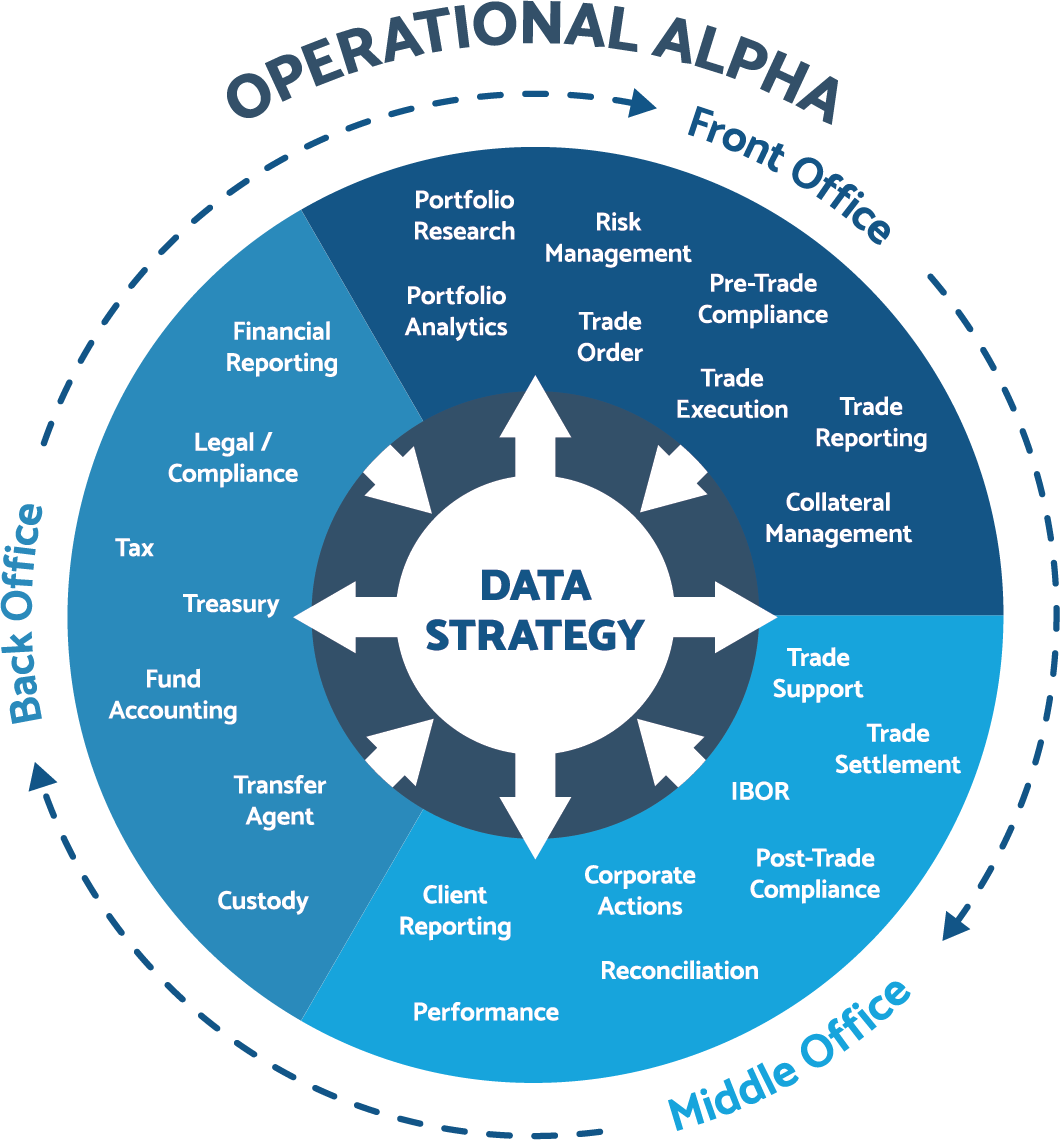 Hear about the difference between outsourcing success and failure.
Investment Operations Consulting Services
Outsourcing & Vendor Solution Analysis
Weigh the benefits of outsourcing functions to a service provider vs. executing an internal reorganization and leveraging vendor solutions.
Target Operating Model Assessment
Assess and design your target operating model and roadmap toward your business transformation to increase efficiency, reduce operational risk, and better support your investment team.
Lead activities from RFP through Proof of Concept to deeply assess vendors or service providers to guide your investment firm in the selection of a partner.
Operational Re-Engineering
Optimize your operating model by implementing improvements to the structure of internal teams, the tasks they perform, and how they interface with and oversee any service providers and vendors.
Delivery & Implementation
Execute activities to reorganize your operating model and/or convert to a service provider or vendor solution.
Transforming outdated operating models and technology stacks to support the asset manager's strategic goals and achieve operational alpha.